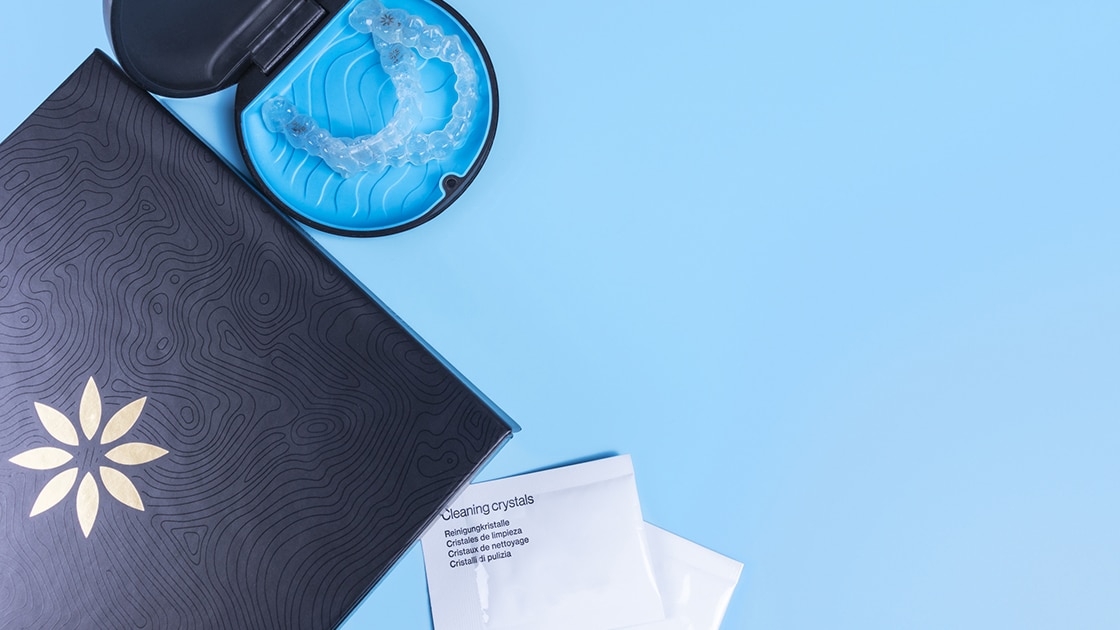 Truth and Laughter Dentistry provides Invisalign in Midtown NYC. Call
212-751-6428
to learn more and schedule an appointment.
What is Invisalign®?
Having a straight smile and proper bite alignment is not only for aesthetic purposes but for oral health, as well. Invisalign is one of the most popular methods of achieving both.
Invisalign has been a popular choice for those looking for a straighter smile - without the use of traditional metal braces. This discrete, removable option uses a series of clear aligners that reposition teeth over time to get the ultimate smile by treating the following conditions:
Overcrowding
Misaligned bites
Gaps
Crooked teeth
Invisalign has proven to be as effective as traditional braces when working properly. If you are looking to transform your smile, perhaps this great solution is for you. Schedule an appointment with Dr. Muzaffar to discuss your options.
Benefits of Invisalign
When you choose Invisalign, you are choosing great rewards. Traditional metal braces with brackets and wires can be inconvenient and time-consuming to care for. Thankfully, you have options. Just look at the benefits you can have with Invisalign:
Great results
Nearly invisible
Easy to care for
Maintain your normal oral hygiene routine
No need to restrict your diet
Removable
Comfortable and convenient
Are You a Good Candidate for Invisalign?
You may be interested in Invisalign, but are you a good candidate?
Most adults who are looking for a straighter smile - discreetly - can benefit from Invisalign. It is important to note that Invisalign works wonderfully for many patients, but it is not the best fit for everyone - especially those with complex orthodontic needs or any of the following:
Dental bridges
Dental implants
TMJ disorder
Small teeth
With a thorough consultation, we can determine whether or not your dental needs will benefit from Invisalign.
Why Choose Truth and Laughter Dentistry?
The reason to choose Truth & Laughter Dentistry is simple: you want a beautiful smile and we want you to have it. We also, of course, have the tools to give it to you.
Feeling confident with your smile is so important. And, when you are an adult trying to achieve a smile you love, it is highly unlikely you want to go the traditional route. With clear, discreet aligners, you can feel good about taking a step in the right direction and working toward the smile of your dreams.
Our highly experienced team will be right there with you cheering you on. It's what we do.


FAQs
Do the aligners have to be worn all the time?
No, the aligners are removable. That's one of the most enticing aspects of this straightening option. However, they only work if you are wearing them. It is recommended that you wear your aligners 20 - 22 hours every day for them to work swiftly and effectively.
Does Invisalign hurt?
When placing a new aligner into your mouth, you may feel a slight, very temporary discomfort because the clear aligner is snug in order to move your teeth. This mild discomfort can be taken care of using over-the-counter pain medication. Aligners are often switched out every two weeks or so, depending on the schedule set forth by your dentist.
What is the average cost of Invisalign?
The cost of Invisalign is unique for each patient, depending on the number of aligners and length of treatment. When you come in for a consultation, we will provide you with an estimate based on your needs.
To learn more or to schedule an appointment, call
212-751-6428
.