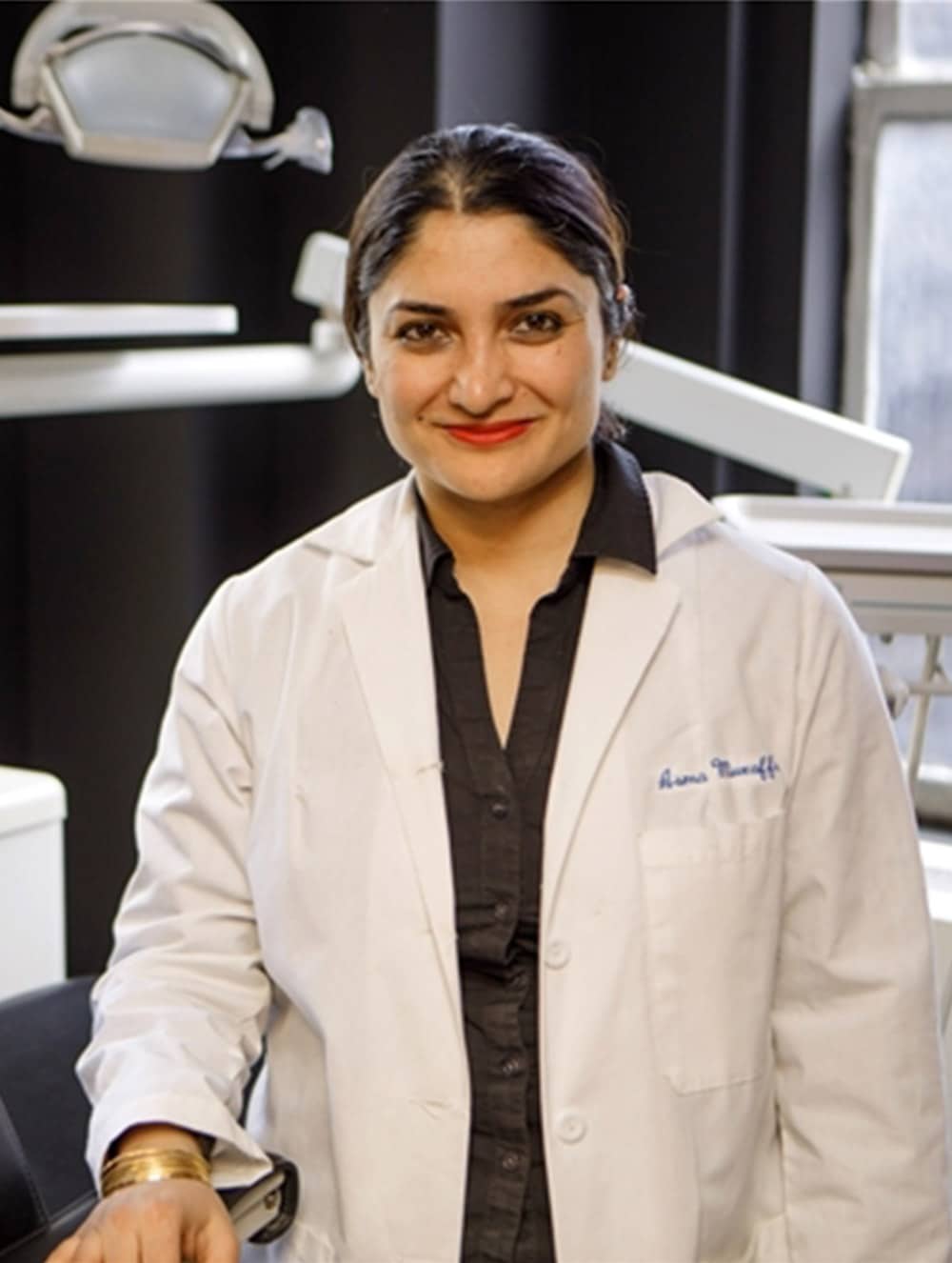 Dr. Asma Muzaffar and the team at Truth & Laughter Dentistry located in Midtown New York City, New York (right by Central Park!) provide cutting-edge treatments and a holistic approach to your dental health. Dr. Muzaffar is a compassionate and dedicated dentist with a commitment to her community, and her practice is at the forefront of innovation in the field of dentistry. With appointment availability during the week after work hours and over the weekend, Dr. Muzaffar is committed to fitting patients' schedules conveniently.
Truth & Laughter Dentistry is a mercury-free and BPA-free practice. This allows the team to cater to patients that prefer a holistic approach to dental care, which takes one's overall health and well-being into account. Dr. Muzaffar and her team also welcome children and take extra steps to keep younger patients calm and relaxed throughout treatment.
Dr. Asma Muzaffar graduated from UCLA School of Dentistry with DDS in 2005. Upon completion of two years GPR training at Woodhull Medical and Mental Health Center in Brooklyn, NY, she was appointed as an Assistant Professor at College of Dental Medicine, Columbia University. At Columbia she spent time delivering dental care to the disenfranchised communities of Northern Manhattan and was faculty advisor for student run free clinic. She went on to pursue Masters of Public Health in Health Policy and Management and Masters of Science in Epidemiology from Columbia University. Over the years she has developed a holistic understanding of the dental practice through empowering individuals and communities towards adopting healthy lifestyles by increased awareness and practicing mindfulness. She believes in the ability of hypnosis as suggestive therapeutic agent in reducing our stress levels and encourages a more pure approach to the practice of dentistry. She currently teaches as a faculty at NYU College of Dentistry.
She is an approved consultant for American Society of Clinical Hypnosis. She is also a member and on the Scientific Review Committee of International Association of Oral Medicine and Toxicology.