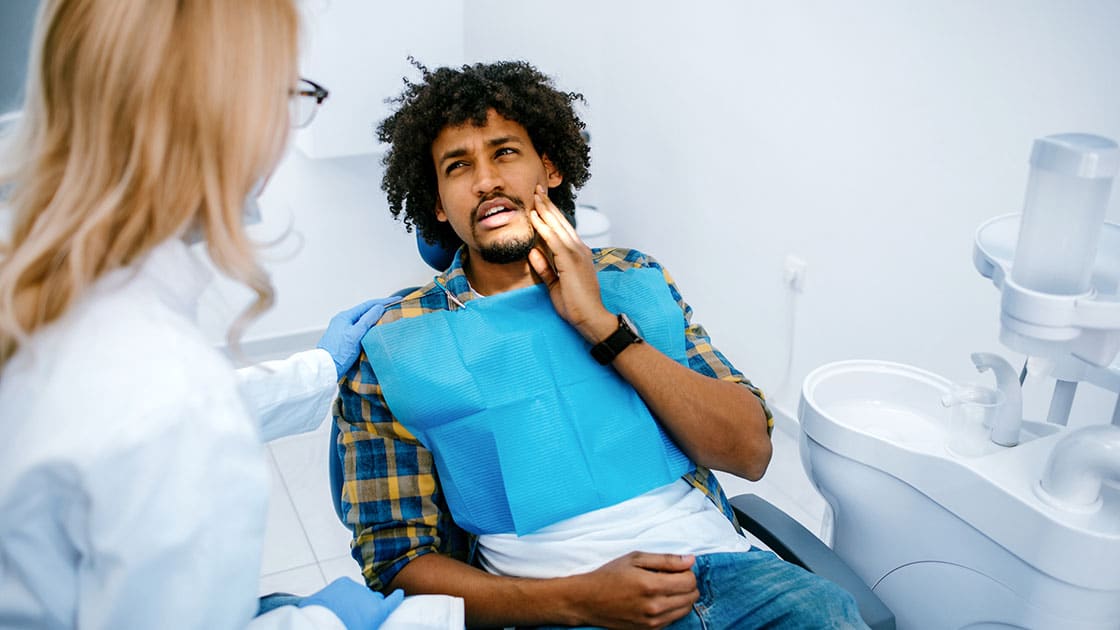 Truth and Laughter Dentistry provides emergency dentistry in Midtown NYC. Call
212-751-6428
for urgent dental treatment.
What Is Emergency Dentistry?
Emergencies seem to arise out of nowhere - and we can't plan for them. Sometimes dental emergencies can conveniently happen during business hours. Other times, not so much. But when you are dealing with issues such as those listed below, you can't wait to be seen.
Tooth loss
Severe tooth pain
Cracked tooth
Abscess
Swelling of the gums, cheek, jaw, or neck
Loss of a filling/crown
Due to the nature of dental emergencies, getting treatment right away can bring relief and potentially save your tooth. Should you find yourself facing a dental emergency contact our office immediately. We will assess your needs and get you seen by the dentist right away.
Procedures Offered
Dr. Muzaffar and the highly skilled dental team at Truth & Laughter Dentistry offer a comprehensive list of services on a daily basis. Therefore, when it comes to an emergency, they are always prepared and ready to go no matter what the situation. A few of the most common procedures utilized for emergencies include:
Treatment for infection
Root canal therapy
Lost filling/crown
Onlays for cracked tooth repair
Toothache relief
Relief from sore/inflamed gums
Tooth extractions
For extractions that require bone grafting, as well as other procedures, we also offer PRP which reduces promotes healing, as well as tissue and bone growth.
Why Choose Truth and Laughter Dentistry?
When you are dealing with a dental emergency, you aren't likely going to feel your best. So, having a dental team that you trust and feel comfortable with can make all the difference in the world. The patients of Truth & Laughter Dentistry know that they can count on us to always be there in their time of need.
We prioritize patients with emergencies during regular office hours, but we don't stop there. Dr. Muzaffar makes time to see patients after hours and on weekends – whenever an emergency arises. Just knowing this can bring an incredible sense of relief.
FAQs
Is a cracked tooth an emergency?
Some cracks you cannot see and they often don't pose an emergency - though you should make an appointment with your dentist to have the tooth checked out. For cracks that reach the gumline or expose the root, this may warrant more immediate treatment.
Can the ER handle dental emergencies?
No. Hospitals have very strict limitations on what they can do for those patients who present with dental emergencies. At most, they may be able to offer medication for pain or infection. They will then refer you to your dentist.
Can my tooth infection spread?
Yes, an infection can spread. And, if left untreated, can become dangerous. Swelling that appears in the jaw, neck, or cheeks is a sign of a serious infection. Spreading further may result in a fever, rapid heart rate, faint feelings, and more. If you are experiencing any of these, this is a medical emergency.
To learn more or to schedule an appointment, call
212-751-6428
.